Description
Copper Wire Recycling Machine
Production Capacity: 200-1000kg/h
The Copper Wire Recycling Machine is one of our products that are developed on our own. It is usually used to produce copper and recycle plastic granules. The separator is independently developed by ourselves and has rational structure, stable operation performance, and so on.
The separator of the cable recycling equipment is suitable for processing all kinds of cables. It can separate copper from plastic effectively by crushing, vibrating screening separation and vibration separation so as to achieve comprehensive utilization. It features good cost effectiveness, dust-free producing progress and second pollution-free property.
Besides, the Copper Wire Recycling Machine can facilitate the installation, test running and delivery. You can just put it into use immediately when you receive it. Moreover, during the whole production process, the cable recycling facility only needs to be fed once because the volume for material is quite big. Custom products are available according to customers' requirements.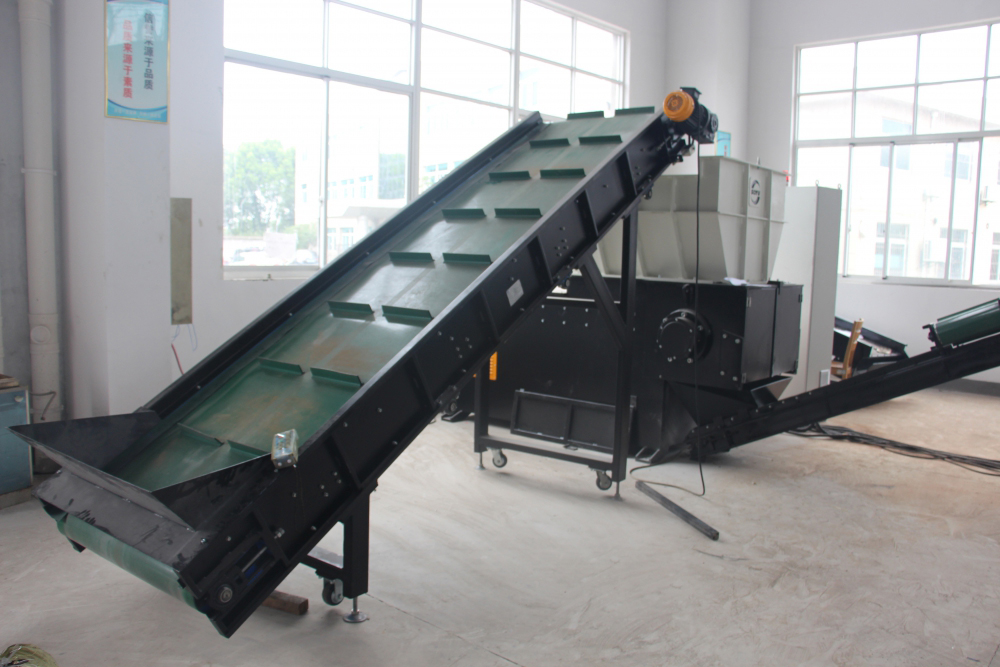 Features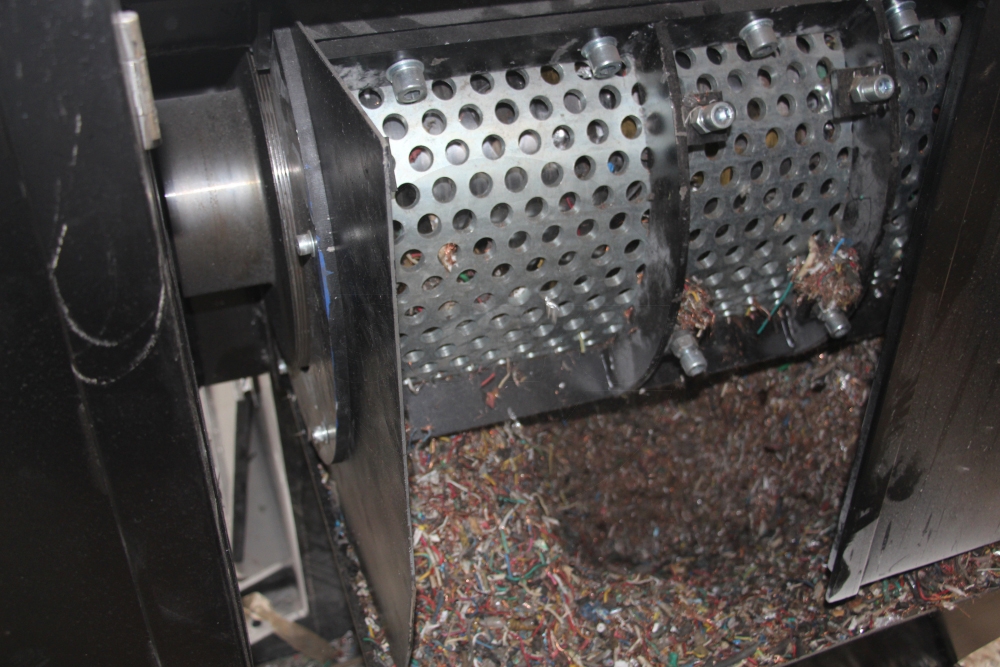 1,This system is ideal for handling a variety of household electric wires, telecommunication cables and optical cables. We offer the best recycling solution based on the wires and cables customers are going to process.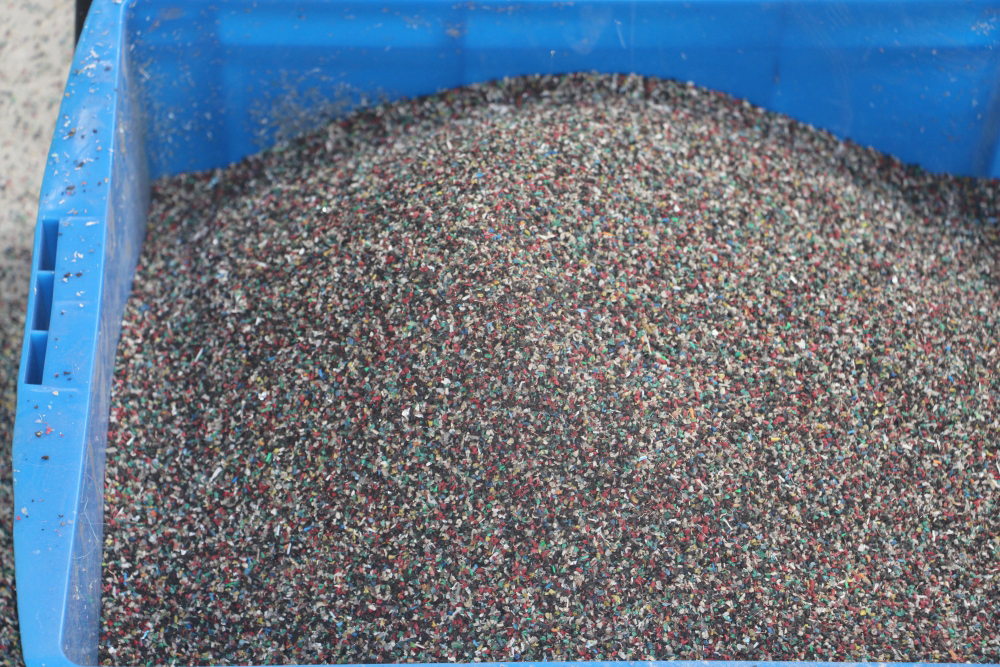 2,This system features a reasonable structure, stable and easy operation, highly automatic performance, low energy consumption and a high production efficiency.
3,The cable recycling machine ensures the complete separation, crushing and recycling of the insulating layer and conductor wire cores.
Parameters
1. Single shaft shredder
The cable shredder is mainly used for the first stage---shredding the cable. The power voltage is customizable according to your need.
Specification
Power (Kw): 17.2
Rotor Blade Quantity: 24
Stator Blade Quantity: 4
Mesh Diameter (mm): Φ40
Rotating Speed (rpm): 83
Shaft Diameter (mm): Φ220
Dimension (mm): 1585 (L) × 1100 (W) × 1800 (H)
2. Cable Granulator
It is used for cutting, shearing, and tearing the cable in our cable recycling plant.
Specification
Power (Kw): 45
Stator Blade Quantity (PCS): 10,
Rotor Blade Quantity (PCS): 4
Mesh Diameter (mm): Φ12
Rotating speed (rpm): 526
Shaft Diameter (mm): Φ420
Dimension (mm): 1800 (L) × 1800 (W) × 2400 (H)
Voltage: customizable
3. Gravity Separator
It is mainly used for retrieving the metals with different density from the cable granules and separating the non-metal granules.
Specification
Power (Kw): 7.5
Mesh Diameter (mm): 1000 (W) × 1500 (L)
Dimension (mm): 2100 (L) × 1200 (W) × 1700 (H)
Voltage: customizable
4. Dust Removal System
It is mainly for the dust removal during the cable recycling progress
Specification
Power (Kw): 8.6
Dimension (mm): 1000 (L) × 1000 (W) × 3000 (H)